22" All-in-one Pos PC With Printer, Barcode Scanner, Software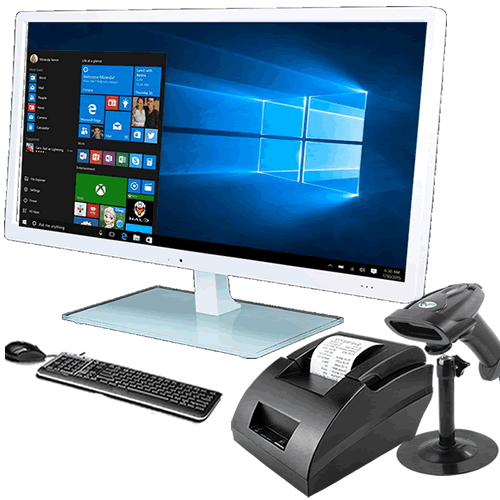 Description
Stylish 22" Wide-screen, All-in-one POS Computer System (None Touch) with Fast multi-core Intel 1037U CPU, 2GB/4GB Memory, 250GB storage, pre-installed with POS Software and running Windows 10. The Pakage is bundled with a 58mm Termal receipt Printer, Handheld Barcode scanner (No stand) and Configured ready for immediate deployment. Offer is backed by 1year warranty and Demo/support on whatsapp07011173474
It is an ideal Point of sale solution for Supermarkets, Pharmacy, restaurants/bar/hotels, cinema, schools, bookshop, fashion shop, Boutique and all retail and Hospitality environments and boasts the Simplest/easiest POS Solution to learn/use, backed with superior performance.
The System offers;
Simple sales receipt view interface that can be mastered in a few hours
Advanced inventory management
Simple/easiest POS Solution to learn/use
Ability to send sales/orders wirelessly via Tablet/phones in shops or restaurants.
Remote Mobile reports and monitorg feature to enable you login from anywhere with a smartphone/PC to access reports/monitor activities
Purchase Order Mgt
Employee Mgt to Track employee hours and customize access to functions
Generate/print product labels with Barcodes and price tag
Extensive reports,
Multistore location mgt
Easy integration with POS peripherals, etc
Reviews
There are yet no reviews for this product.
---